Major Cruise Lines around the World


If you are retired and are looking for a more affordable way to be taken care of, cruising may be for you. If you just want to relax and not worry about having to plan for anything, cruising is the easiest way to travel. If you are going to an exotic destination, such as the Caribbean or Antarctica, cruising may be the most affordable way to travel.

Cruising requires the least amount of planning, as everything such as food and accommodation are already included. With the exception of top-end cruiseliners, such as Silversea, alcohol is usually not included in the price. And if you feel like taking a break from the ship at any port, you can always go for a short on-shore excursion.


---


Company Name: Ama Waterways
Destination: Europe, Southeast Asia, Africa
Website: www.amawaterways.com
Phone: 1-800-626-0126


---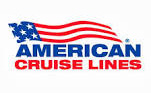 Company Name: American Cruise Lines
Destination: Alaska & Pacific Northwest, Mississippi River, Northeast US, Southeast US
Note: American Cruise Lines has a small fleet of small ships and paddle wheel river boats to America's most iconic destinations.
Website: http://www.americancruiselines.com
Phone: 1-800-460-4518


---


Company Name: Azamara Cruises
Destination: Asia & the Pacific, Mediterranean & Black Sea, Northern & Western Europe, South America, Transatlantic, West Indies
Website: www.azamaraclubcruises.com
Phone: 1-877-999-9553


---

Company Name: Carnival Cruises
Destination: Alaska, Australia, Bahamas, Canada & New England, Caribbean, Hawaii, Mexico, Panama Canal, Pacific Islands
Note: One of the most affordable cruiselines.
Website: www.carnival.com
Phone: 1-800-764-7419


---

Company Name: Celebrity Cruises
Destination: Alaska, Asia, Australia & New Zealand, Bermuda, Canada & New England, Caribbean, Europe, Galapagos, Hawaii, Pacfic Coastal, Panama Canal, South America, Transatlantic, Transpacific
Website: www.celebritycruises.com
Phone: 1-800-647-2251


---


Company Name: Costa Cruises
Destination: Atlantic Ocean, Caribbean, Red Sea, Eastern Mediterranean, Far East, Great Eastern Cruises, Indian Ocean/Mauritius, Norwegian Fjords, Northern Capitals, Pacific Ocean, Dubai/United Arab Emirates, South America, Transatlantic, Western Mediterranean
Website: www.costacruise.com
Phone: 1-800-462-6782


---

Company Name: Crystal Cruises
Destination: Africa, Asia, Australia, Caribbean, Canada & New England, Mexican Riviera, Pacific Coast, Panama Canal, South America, Northern Europe, Meditarranean, Hawaii & the South Pacific, Trans-Ocean
Website: www.crystalcruises.com
Phone: 1-800-337-9568


---

Company Name: Cunard Cruise Line
Destination: Caribbean, Madeira & The Azores, Mediterranean, Mexico and Panama Canal, Northern Europe & UK, Scandinavia, The Baltic & Iceland, Canaries, Southampton, Transatlantic, USA & Canada
Website: www.cunard.com
Phone: 1-800-728-6273


---

Company Name: Disney Cruise Line
Destination: Alaska, Bahamas, California Coast, Caribbean, Europe, Mexican Riviera, Panama Canal, Transatlantic
Note: Disney Cruise Line is the only cruise line that caters to families with young children.
Website: disneycruise.disney.go.com
Phone: 1-800-951-3532


---

Company Name: Holland America
Destination: Alaska, Asia & Pacific, Australia & South Pacific, Caribbean, Canada & New England, Pacific Northwest & Pacfic Coast, Europe, Hawaii, Mexico, Panama Canal, South America
Note: Holland America is known for their consistent quality of service.
Website: www.hollandamerica.com
Phone: 1-877-932-4259


---


Company Name: Hurtigruten Cruises
Destination: Norway, Spitsbergen, Greenland, Antarctica, Europe, Trans Atlantic
Website: www.hurtigruten.us
Phone: 1-866-552-0371


---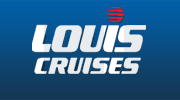 Company Name: Louis Cruises
Destination: Greece, Turkey, Cypress
Note: Louis Cruises is a Cyprus-based cruiseline consisting mainly of older second- or third-hand ships.
Website: www.louiscruises.com
Phone: +30 210 4583400


---

Company Name: MSC Cruises
Destination: Canary Islands, Caribbean, Mediterranean, Northern Europe, South Africa, South America, South Carribean, UAE, Transatlantic
Website: www.msccruises.com
Phone: 1-954-772-6262


---


Company Name: Norwegian Cruise Line (NCL)
Destination: Alaska, Bahamas & Florida, Bermuda, Caribbean, Canada & New England, Europe, Pacific Coastal, Hawaii, Mexican Riviera, Panama Canal
Website: www.ncl.com
Phone: 1-866-234-7350


---

Company Name: Oceania Cruises
Destination: Africa, Asia, Caribbean, Europe, North America, South America, South Pacific, Transatlantic
Website: www.oceaniacruises.com
Phone: 1-855-623-2642


---

Company Name: P&O Cruises
Destination: Pacific Islands, Australia, New Zealand, Papua New Guinea
Note: P&O specializes in South Pacific destinations.
Website: www.pocruises.com.au
Phone: 1300 159 454


---

Company Name: Paul Gauguin Cruise Line
Destination: Tahiti, Southeast Asia, South Pacific, Caribbean, Latin America, Panama Canal, Europe
Website: www.pgcruises.com
Phone: 1-855-338-4546


---

Company Name: Pearl Seas Cruises
Destination: Halifax, Mackinac Island, Niagara Falls, Montreal, Perce, Saba, Antigua, St Barts
Website: www.pearlseascruises.com
Phone: 1-800-981-9146


---


Company Name: Ponant
Destination: Alaska, Asia, Caribbean, Latin America, North America, Northern Europe Pacific and Oceania, Russia, The Arctic, The Adriatic, The Mediterranean
Website: www.ponant.com
Phone: 1-866-623-2689


---


Company Name: Princess Cruises
Destination: Africa/India, Alaska, Asia/Pacific, Australia/New Zealand, Canada/New England, Caribbean, Transatlantic, Mediterranean, Northern Europe, Mexico, Hawaii, Japan, Panama Canal, South America
Website: www.princess.com
Phone: 1-800-774-6237


---

Company Name: Regent Seven Seas Cruises
Destination: Alaska, Caribbean & Mexico, Panama Canal, South America, Europe and Mediterranean, Scandinavia & Russia, Asia, Tahiti & South Pacific, Africa and India, Antarctica
Note: Regent Seven Seas is known for being an all-inclusive cruise. Everything, including alcoholic beverages, are included.
Website: www.rssc.com
Phone: 1-844-473-4368


---

Company Name: Royal Caribbean International (RCI)
Destination: Alaska, Bahamas, Bermuda, Bahamas, Caribbean, Canada & New England, Hawaii, Mexico, Panama Canal, South America, Europe, Asia, Australia & New Zealand, Transatlantic, Dubai
Note: Because of their prices, RCI Carribean cruises are popular with college students and the party goers.
Website: www.royalcaribbean.com
Phone: 1-800-762-0585


---

Company Name: Saga Cruises
Destination: Africa, Baltic & Scandinavia, British Isles & Ireland, Canary Islands, Caribbean & Central America, Greenland, Iceland & the Arctic, Mediterranean, North America
Note: Saga Cruises is a British based cruiseline specializing in cruisers aged 50 and older.
Website: travel.saga.co.uk
Phone: 0800 096 0074


---

Company Name: SeaDream Yacht Club
Destination: Mediterranean, Transatlantic, Caribbean, Northern Europe, Asia-Pacific & Northern Australia
Note: Luxury cruiseline with a maximum limit of 56 couples.
Website: www.seadream.com
Phone: 1-800-707-4911


---


Company Name: Silversea Cruises
Destination: Africa, Arabia & Indian Ocean, Alaska & Pacific Coast, Asia, Far East, New Zealand & Australia, Canada & New England, Carribbean, Panama Canal & Bermuda, Mediterranean, Northern Europe & Baltic, South America, Transoceanic
Note: Silversea is the most luxurious cruiseline of the world. They are one of the few cruiselines with prices including alocholic drinks; and you have the option choose to upgrade to the premium drinks package. You will not be going on this cruise if you are price conscious.
Website: www.silversea.com
Phone: 1-954-687-9067


---

Company Name: Star Cruises
Destination: China, Hong Kong, Japan, Malaysia, Singapore, Taiwan, Thailand, Vietnam
Note: Star Cruises specializes in the Asia-Pacific region.
Website: www.starcruises.com
Phone: +852 2317 7711


---


Company Name: The Yachts of Seabourn
Destination: Arabia, Africa & India, Asia, Australia & New Zealand, Canada & New England, Caribbean, Mediterranean, Northern Europe, South America & Antarctica, Transatlantic
Note: Seabourn is a luxury cruiseline.
Website: www.seabourn.com
Phone: 1-866-755-5619


---


Company Name: Uniworld
Destination: Europe, Souteast Asia, China
Website: www.uniworld.com
Phone: 1-800-733-7820


---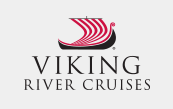 Company Name: Viking River Cruises
Destination: Europe, Asia, China
Website: www.vikingrivercruises.com
Phone: 1-800-304-9616


---


Company Name: Windstar Cruise Line
Destination: Italy, Mediterranean, Greek Isles, Caribbean, Panama Canal, Northern Europe, Transatlantic
Website: www.windstarcruises.com
Phone: 1-800-258-7245


---